Thousands of college students attempt the journey of medical school, but many fail to make the mark, and even more people accept only the lowest levels of success, leaving their careers to be mediocre. Doctors can be brought from all over the world, but only the best of the best can reach the level of performance that it takes to make a great surgeon. These scholars go above and beyond the reach of medicine and pursue advancements in their field and excellence in their residency, with the goal of acing medical school only one of many.

Surgeons have a far different mindset than the majority of attendees in medical school. Three of the most obvious traits include powerful critical thinking, decision-making, and problem solving skills, enabling them to perform well in the stress of surgery, even under high pressure. These are the attributes that allow their precision to display their reputation for them, while using their adept knowledge of the body to properly decide the right courses of action.

However, though technical skills are a very important part of a surgeon's mind, one of the most essential pieces to the puzzle lies in how their passions drive their careers. Most surgeons go well beyond expectations because they love what they do, and have a commitment to serve their patients with absolute care.

Alexis Dominguez

, a Board Certified OB/GYN Physician, is dedicated to providing compassionate care to all of his patients, a mission that has served him well out of

the University of Miami's College of Medicine

. Because of this mindset, he received three different honors awards in his clerkships, and even received an award for his specialty in Minimally Invasive Surgery. This passion for medical sciences identifies those with true surgical potential.
Powered by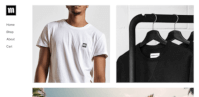 Create your own unique website with customizable templates.