There are many variables to consider when taking your daughter to the doctor for her first check-up. Many parents question when they should take their girls to the gynecologist, and under what circumstances. The American College of Obstetricians and Gynecologists recommends that a gynecology visit should be made between the ages of 13 and 15, to ensure that there is no obstructions or difficulties with their development. There are a few things that parents should know when taking their child in for their first gynecology exam.

Information is the most important component for any gynecology visit. Stressing to your daughter a need for disclosure on sensitive subjects will help to make the process much easier and more insightful. OB/GYN's are trained to work with the descriptions that their patients provide to them, but the patient must first be comfortable discussing it with a doctor.

The aim of a gynecology exam can go two different ways. Pregnancy prevention is one very common goal of a gynecology exam, where the doctor will talk with your daughter about the need for safe sex and other necessary parts of healthy prevention. Treatment may be the second goal, depending on the situation.

Alexis Dominguez

, an OB/GYN from Miami, advises that young women not hold back any information that may lead to medical problems, even if it is embarrassing. While most will be minor, some need to be brought to the doctor's attention.
Powered by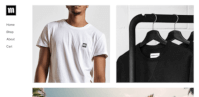 Create your own unique website with customizable templates.