Alexis Dominguez is a highly trained physician in obstetrics and gynecology. The professional has studied in numerous locations in order to ensure to gain the best knowledge for himself, in order that he can provide the best of care to each and every one of his patients. One of the areas that Alexis Dominguez is trained in and offers to his patients is minimally invasive surgery through the da Vinci Robotic System. This type of surgery is becoming more commonplace, and Alexis Dominguez is on the forefront as a physician who offers gynecological surgery in the minimally invasive way.

The physician of Obstetrics and Gynecology in Miami, Florida,

Alexis Dominguez

says, "With the advent of robotic surgery and not just robotic but minimally invasive surgery as a whole, I think in our specialty we are offering the patient a less invasive form of obtaining procedures that are commonly performed now. Days with results that are equal, if they are not better, to what the standard of care currently is with added benefits such as less pain, fewer days in the hospital, and operative days in the hospital. Patients tend to go home twenty-four hours after the surgery for the most part, and they do very, very well."

Alexis Dominguez believes that minimally invasive surgery is of the future. One day, these types of surgeries will be the new standard and people will be able to consistently receive this type of surgery that is better for them because of the less scarring and fewer days, if any, in the hospital recovering.
Powered by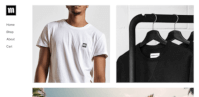 Create your own unique website with customizable templates.