When the time is right, it is the dream of many couples to make offspring of their own, in order to share their life in deeper ways. However, depending on your body, it may prove difficult to make conception happen. While it may feel like all is lost, there are many things that can be done to increase your chances of having a baby and living the future that you see for yourself and your spouse.

The timing of your sex is one of the most important things to consider when facing the challenge of conception. During certain periods in the menstrual cycle, fertilizing the egg can be difficult or even impossible, and will act to only discourage your attempts. Instead, find ways to track your menstrual cycle, and focus on having sex after menstruation or during ovulation.

Seeing a doctor will also help provide more insight into what is preventing pregnancy from happening. Alexis Dominguez, an OB/GYN from Miami, recommends seeing a doctor immediately after the decision is made to seek pregnancy. This will put all factors on the table for you and your loved one, giving both of you the options to seek the right path towards a future child. Many

medical procedures

or simple pharmaceutical methods can be taken to increase the chances of conceiving a healthy baby.
Powered by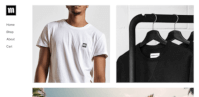 Create your own unique website with customizable templates.